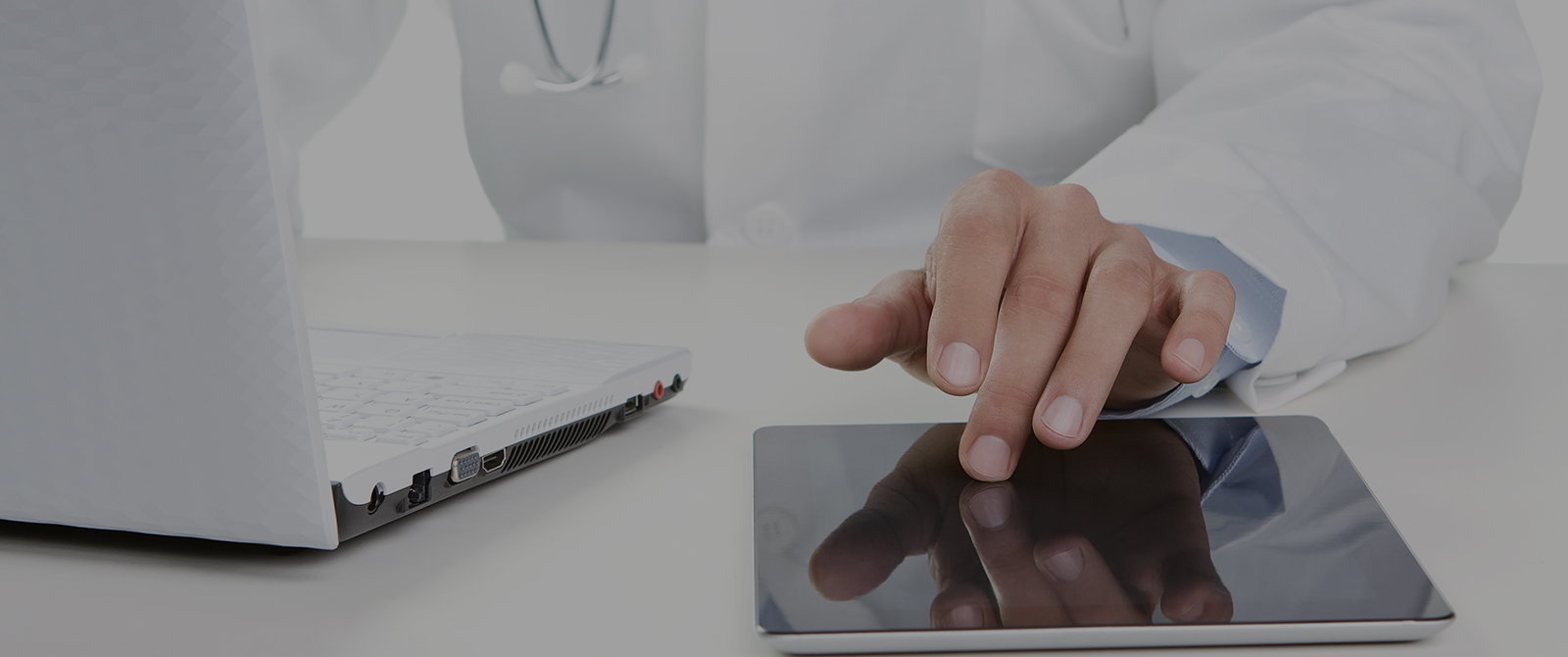 SIMPLIED EHR DOCUMENTATION AND MIPS/MACRA REPORTING
At Businet, we think healthcare providers deserve technology that simplifies the process for the clinical staff and puts the focus on what really matters: patient care. We designed our EHR with input from our providers.
Our upcoming, streamlined electronic health record (EHR), InteliDOX 6.0, will help you document even more quickly, easily meet MIPS and MACRA requirements, and remove distractions that get in the way of patient care.
At Businet, the power of purpose is at work designing true patient-centered and physician-centered software. We are constantly focusing on innovation that can be successfully utilized in the real world. We believe in simplicity, not complexity. We admit when we're wrong and we have the courage to change. Our customers are still number one. These are the values embedded at Businet.

22 years of
Excellence
For the past 22 years, we've designed Electronic Health Record (EHR) software that adapts to physicians' thought processes and work patterns, and allows them to become more efficient.

What is
InteliDOX?
Designed with the provider of care in mind, InteliDOX is a full-featured EHR. InteliDOX is streamlined to let providers do what they do best: care for their patients. Most electronic health record software sold today disrupts the patient exam, creating extra work that isn't the best use of a physician's time. With the new notes workflow in InteliDOX 6.0, a third of documentation is delegated to clinical staff so providers can focus on delivering care.
An intuitive EHR that won't slow you down
The InteliDOX homepage offers everything providers need in a single view:
Urgent tasks and items needing followup
Full daily schedule and complete patient information, including the reason for visit, symptoms documented during intake, and when the patient is ready to be seen
Incoming lab results
Prescription refill requests
Dialogs between clinical staff
Incoming and outgoing faxes
Documents requiring physician approval or signature
Priority Alerts for patients who have special needs
Priority Alerts for patients who have medication allergies
Unmet quality care guidelines
MIPS/MACRA guidelines
Multiple patient charts
Quick access to just review patient records
---

Full-Featured
The National Ambulatory Medical Care Survey (NAMCS) defines a comprehensive Electronic Health Record (EHR) system as one that has computerized orders for prescriptions, computerized orders for tests, reporting of test results, and clinical notes. InteliDOX includes all these features and more.

Quick to Implement
Depending on the specialty, InteliDOX can usually be implemented in weeks rather than the months or years needed to fully install, configure, and train users on other EHR systems.
Easy to Learn
Based on feedback from our clients, InteliDOX users–office managers, receptionists, nurses and providers—can learn to use the product within hours.

High Success Rate
We finish what we start! Other EHR products are often abandoned halfway through implementation because of cost overruns, underpowered or insufficient hardware, overly-complicated template setup, or a general lack of planning.

Document-Driven
Let's face it: Medical practices nationwide still produce millions of paper documents through normal daily activities. We are also a scanning company so we know it makes good business sense to digitize most of the paper first. InteliDOX also lets practices automate routine and repetitive processes that negatively affect overhead.

Data is Easy to Enter
Information can be entered using keyboard, mouse, stylus, scanner, camera, tablet computer, and/or paperless faxing. InteliDOX can also import past medical history, prescriptions, labs, and radiology reports from other providers and hospitals using third-party databases, HL7 interfaces, APIs and print-to-chart technologies.

Workflow Matches the Way that Physicians Think and Work
Unlike so many other EHR products, InteliDOX doesn't force you to change your workflow to match the system's needs. Instead, InteliDOX adapts to the way that you think and work. Our company goes to great lengths to make sure InteliDOX follows your specific workflows, regardless of your specialty.
Remote Access
When you're outside the office, you can securely access patient records using almost any computer that can connect to the Internet. InteliDOX improves the quality of patient care by making vital information available whenever and wherever it's needed.

Security
InteliDOX system administrators have total control over users' access to files and program functionality. Detailed logging lets admins easily audit who has been in the system, and what they did with any document (filed it, viewed it, transmitted it by email or fax, deleted it, etc.).
Online Demo
See InteliDOX or any of our other products in action!
Call us at 918.858.4440 x 102 or email us at sales@businet.com to arrange an online demonstration of one or more of the following software solutions:
InteliDOX - Electronic Health Record
InteliDOX for Transcription - Transcription Module and Dictation System
InteliDOX for Scanning - On-site Digital Records Storage and Management
ezFile - Back Office Digital Storage Software
General and colorectal surgery; 10 physicians, 56 total users, 2 locations
Surgical Associates physicians have been instrumental in increasing regional access to surgical care, including quality trauma care and comprehensive cancer treatment.  They've successfully used InteliDOX, Medical Manager, and ezFile since 1999.